Register for OpticalCEUs Spring 2019
Seminar for Opticians
(7 ABO and NCLE Credits)
Connecticut Optician Asks for Your Help
As an optician with 49 years of experience, Connecticut optician Bruce Tooker had the opportunity to participate in mission trips to Haiti over the last 3 years that focused on providing free eye examinations and eyewear to villagers in and around Port-au-Prince. Tooker saw patients who were losing or had lost their sight because of cataracts. The villagers, on average, earn less than $2 a day, making basic of vision care unaffordable and surgery to correct cataracts impossible.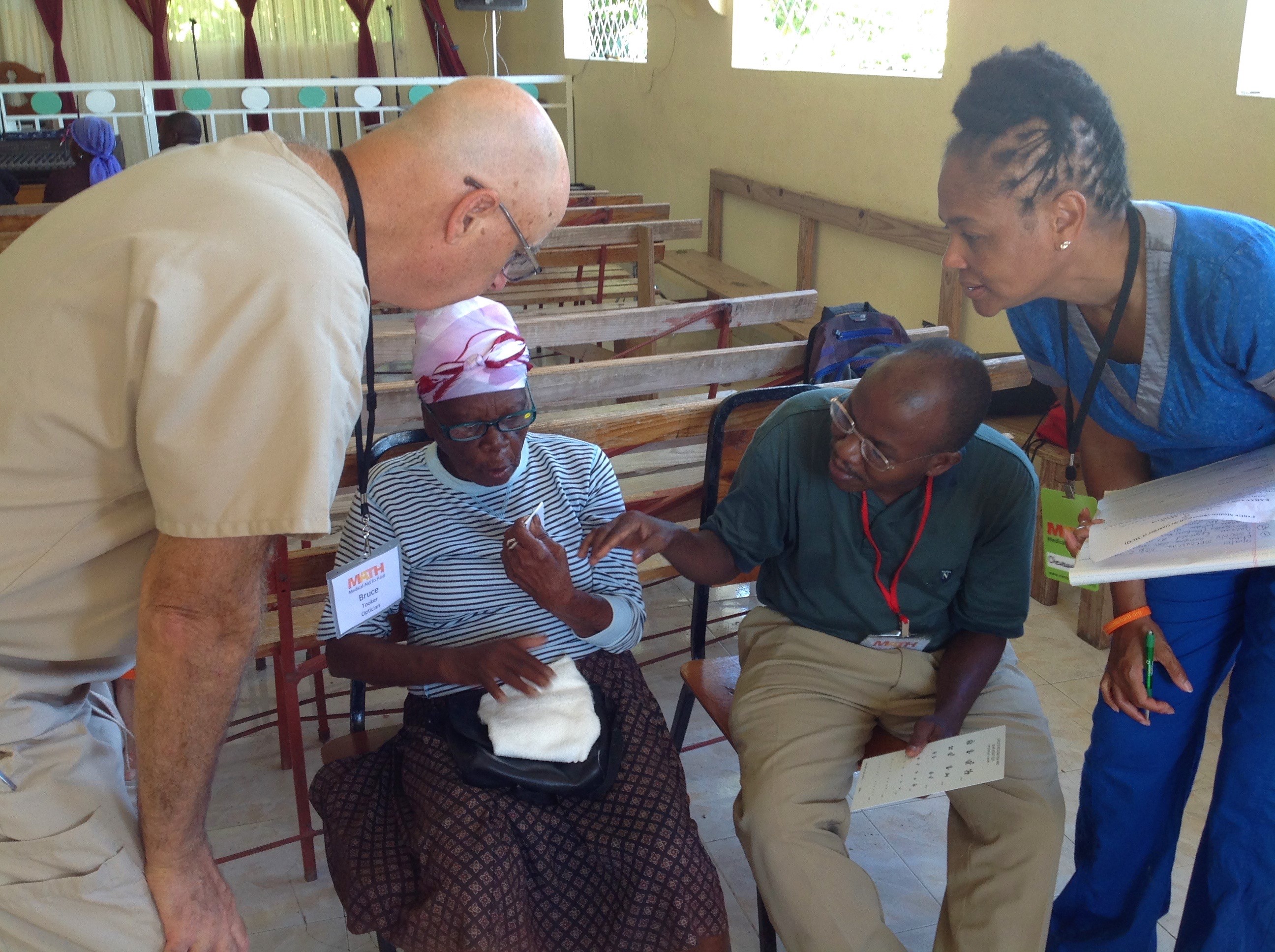 Bruce Tooker and RN Chevaughn Canning check a patient's reading power
In cooperation with Medical Aid to Haiti, Inc. (MATH www.medicalaidtohaiti.org), Centre Medico-Chirurgical du Quartier (Neighborhood Medical-Surgical Clinic) and Société Haïtienne d'Ophtalmologie (Haitian Society of Ophthalmology) has created a program that will provide cataract surgery to needy patients. The cost for surgery is $120 per eye, and a donation of $300 includes surgery, transportation to and from the hospital, pre-op testing, and follow-up care.
Tooker is hoping that you will help 100 of the poorest in villages in and around Port-au-Prince to regain their vision. Your donation is tax deductible and your gift of sight will last a lifetime. Make checks payable to MATH Cataract Fund and mail to MATH Cataract Fund, c/o Medical Aid to Haiti, 80 S. Main St., W. Hartford, CT 06107.
OpticalCEUs Speaker Deborah Kotob Named Director of Education
for 20/20 Magazine
In February of 2018, OpticalCEUs speaker Deborah Kotab was selected as the director of education for 20/20 magazine. Her duties include creating programs that furthers the magazine's education mission for opticians.
OpticalCEUs founder and speaker Linda Conlin was named managing editor of the magazine's Pro to Pro section in late 2017.
Linda and Deborah invite you to check out the latest issue at https://www.2020mag.com/. You can contact Linda (lindaconlin@opticalceu.com) to sign up for Pro to Pro "Email Blasts".
Linda Conlin Named Managing Editor of "Pro to Pro" for 20/20
Also, as the new Managing Editor of Pro to Pro for 20/20 Magazine, Linda Conlin invites you to check out the latest issue at https://www.2020mag.com/
Published Articles by Linda Conlin
20/20 Magazine
(Continuing Education Articles)
"Kids and Kontacts"
By Linda Conlin
"Embyronic Eye Development"
By Linda Conlin
Eyewitness Magazine
"Sellers of Illegal CLs
Target Teens"
By Linda Conlin
"Solutions in Pediatric Myopia
By Linda Conlin
Are Closer Than You Think
"Contact Lens Fits for Younger Children on the Rise"
By Linda Conlin (Page 13)
Opticalceus
at the Movies
Fall 2016 Movies,
Spring 2016 Movie,
Spring 2015 Movie,
Fall 2014 Movie,
Spring 2014 Movie,
Fall 2013 Movie
Spring 2013 Movie,
Fall 2012 Movie
Industry Sources
All about Vision
American Board of Opticianry (ABO)/
National Contact Lens Examiners (NCLE)
Contact Lens Society of America
Contact Lens Update
Eyewitness Magazine
Malpractice Link
National Academy of Opticianry (NAO)
Opticians Association of America (OAA)
Opticians Association of Canada (OAC)
20/20 Magazine
Vision Council
Vision Monday
Attendee Evaluation of OpticalCEU's Conferences
2014 Spring Conference
2013 Fall Conference
2013 Spring Conference
2012 Fall Conference
2012 Spring Conference
2011 Fall Conference
2011 Spring Conference
2010 Autumn Conference
2009 Autumn Conference
NAO names Linda Conlin
of OpticalCEUs
Ambassador of the Year.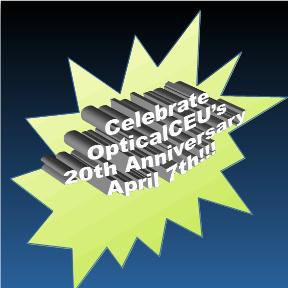 Celebrate Our 20th Anniversary!!! Earn ABO/NCLE Credits.



In the CELEBRITY BALLROOM, FOX TOWER, Foxwoods Resort and Casino on Sunday, April 7th.
These special courses for a special day will help you learn how light, the eye, and brain work together to enable us to see, explore the applications for rigid gas permeable contact lenses, understand how refraction affects our work as opticians, and learn about the impact of nutrition on the eye and vision. The courses will be held in the Celebrity Ballroom of the Fox Tower, Foxwoods Resort & Casino.
NOW APPROVED FOR NEW YORK STATE CREDIT! The Opticians Alliance of New York is sponsoring credits for New York State opticians (ID 071317-071220.019). Join us for a full day of education and casino fun!
Register now! Earn accreditation! Help us celebrate 20 years of education with Foxwoods fun!
As always, conference attendees can enjoy a delicious hot buffet lunch compliments of OpticalCEUs.
The Morning Sessions will include Everything You Always Wanted to Know About Lenses but Were Afraid to Ask, presented by Joe Forte (1 ABO) 9am-10am; Visual Perception: From Photon to Neuron, presented by Deborah Kotob (1 ABO pending) 10am-11am NEW!; and Light Adaptation: Photopic, Mesopic, and Scotopic Vision, presented by Deborah Kotob (1 ABO pending) 11am-Noon NEW!.
Afternoon Sessions will feature Rigid Contact Lenses for All Opticians, presented by Joe Forte (1 NCLE) 1pm-2pm; Nutrition and Vision Update, presented by Linda Conlin (1 NCLE) 2pm-3pm; Reflecting on Refraction, presented by Joe Forte (1 NCLE pending) 3pm-4pm NEW!; and Anatomy and Diseases of the Eye, presented by Joe Forte (1 NCLE pending) 4pm-5pm NEW!
Our Lecturers
Accredited lecturers Linda Conlin, Deborah Kotob and Joe Forte will present seven courses enabling you to earn three ABO and four NCLE credits.
For 20 years, Linda, Managing Editor for 20/20 Magazine's Pro to Pro, has provided continuing education and training for opticians at the state and national levels. She is ABO and NCLE certified, licensed in CT, MA and RI, and was an adjunct instructor for the Goodwin College Vision Care Technology Program. In 1999, she founded OpticalCEUs and launched OpticalCEU.com as an educational resource for opticians.
Deborah, the Director of Education for 20/20 Magazine, creates and presents ABO, NCLE and JCAHPO seminars related to optics and best practices. A Massachusetts-licensed optician, she was the Education Facilitator for Vision-Ease, has owned two optical businesses and was a sales representative for MODO and Luxottica. Deborah has achieved ABOM and NCLE certifications.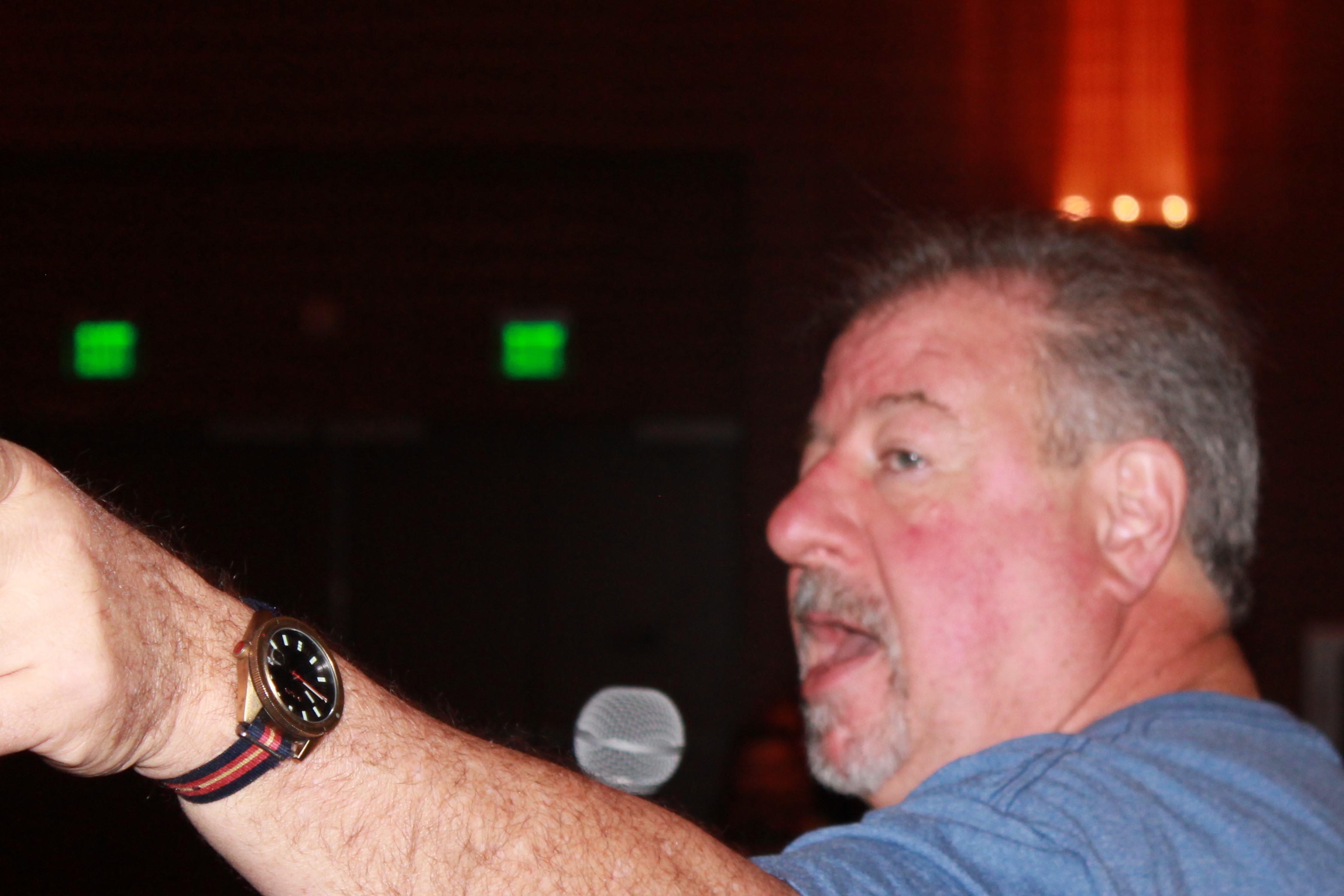 Joe, the director of contact lens services for Greenwich Ophthalmology Associates, lectured at CUNY Tech, Vision Expo and Optifair. He received his Master in Contact Lens Technology (NCLEM), is certified as an Advanced Level speaker, and was program director of the Interboro Institute College of Opticianry where he taught courses in various areas of contact lenses and optics. Joe has been a Fellow of the CLSA since 1992.
Directions
Foxwoods is located at 39 Norwich-Westerly Rd, Ledyard, CT 06339 on Route 2 between I-395 and I-95. The Fox Tower is on Fox Tower Drive within the Foxwoods complex. The best directions can be found on this Google Maps link. Remember you turn onto Fox Tower Drive. That will enable you to pull up directly to the hotel, which offers free valet parking. For accommodations, call Foxwoods at 1-800-PLAY BIG. Overnight reservations are not associated with the seminar.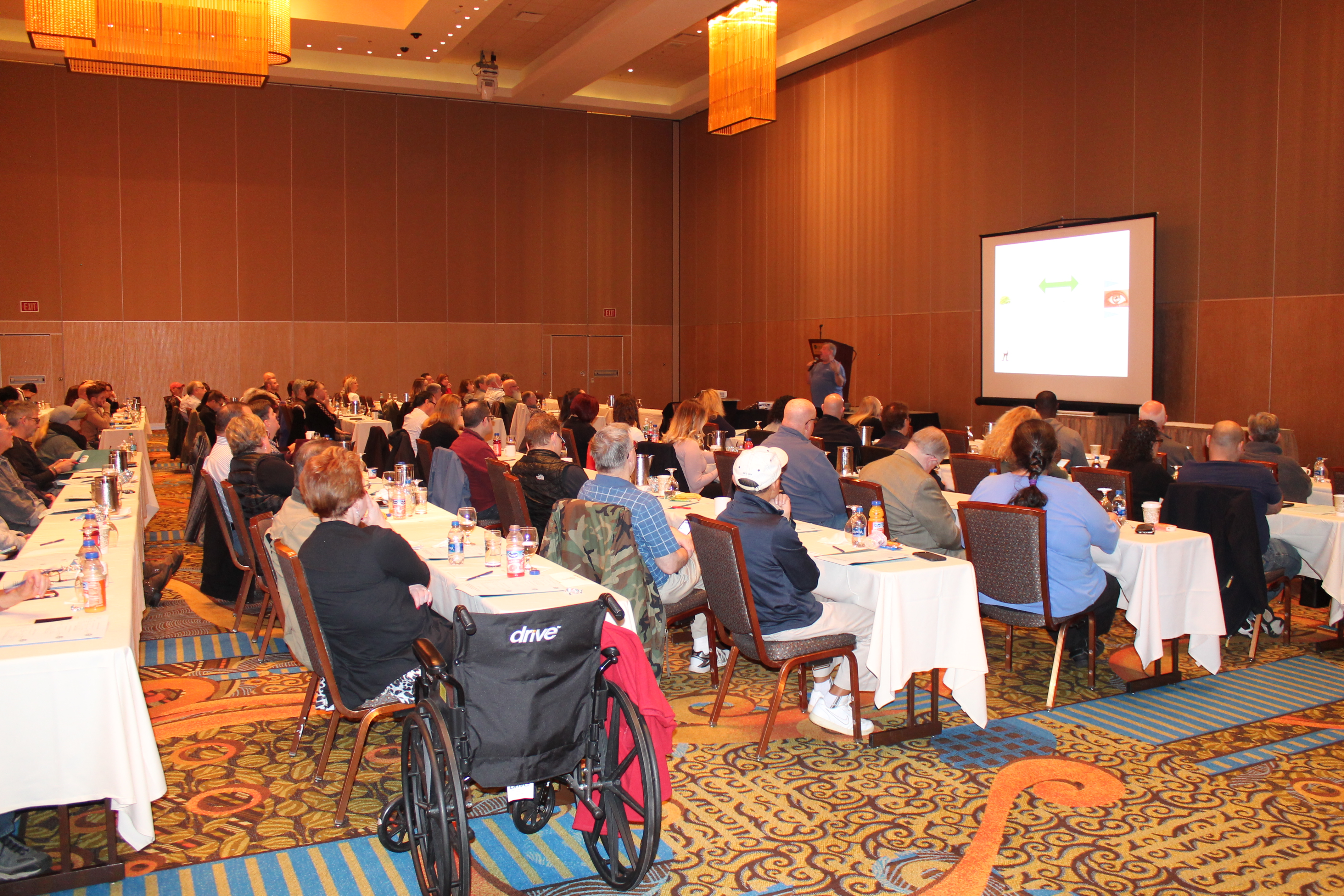 Success Again for OpticalCEUs!!!
19 Years and Going Strong
Scores of opticians from four corners of the Northeast descended on Mashantucket, CT, for the annual OpticalCEUs seminar. They met in the lavish Premier Ballroom of the Fox Tower Hotel and Casino on the Foxwoods campus. After a day of a fine breakfast, wonderful hot lunch of choice, and listening to nationally recognized speakers, they left Mashantucket with seven ABO/NCLE credits that they could apply to the licenses in Connecticut, Rhode Island, Massachusetts, and New York.
They learned how to create a great experience for your patients, explored the applications for rigid gas permeable contact lenses, examined the pros and cons of new soft contact lenses, and learned about the impact of nutrition on the eye and vision. (OpticalCEUs seminars have always been approved by the licensing boards of Connecticut, Massachusetts, and Rhode Island. The Opticians Alliance of New York is sponsoring credits for New York State opticians (ID 071317-071220.018).)